Bachelor's Degree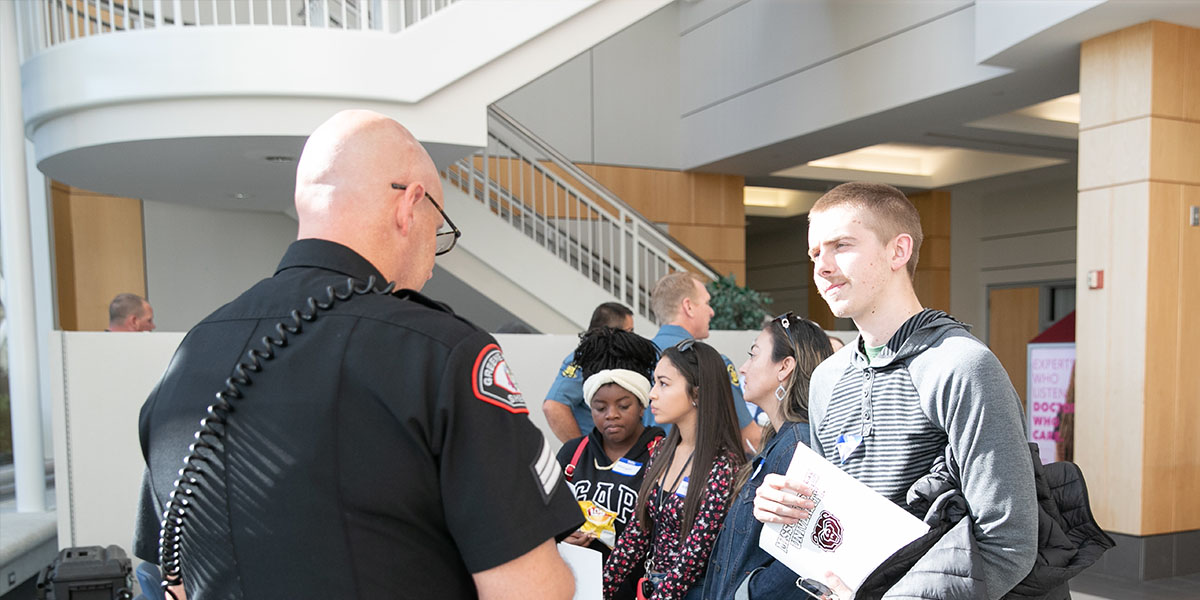 Start your journey toward a rewarding career in a high-demand field through our top-ranked program.
Why major in criminology and criminal justice at Missouri State?
Select from a variety of classes and engage in experiences that fit your personal interests and career goals.
Earn specialized certificates with your degree in areas like criminal investigation and terrorism and national security.
Start on the fast path toward a master's degree. In the accelerated program, your classes can double-count as undergraduate and graduate hours.
Have flexibility and convenience. You can complete your degree online, in the traditional classroom format or a mixture of both.
Take the courses you want:
Crime prevention
Forensic science
Serial killers
Terrorism
Victimology
Investigation
Global criminology
Join our alumni in the field:
FBI agents
U.S. Marshals
Police officers and detectives
Child abuse investigators
Probation and parole supervisors
Family and drug court administrators
Youth counselors
---
Want to major in criminology and criminal justice?
Review the program requirements for the exact courses you need to take. Use the sample degree plans below as a guide for your overall schedule.
Academic credit for criminal justice training
If you've completed academy or professional training in criminal justice, you may be able to receive academic credit toward your degree.
Degree options
Choose a degree that matches your goals and interests. You're not required to have a minor for either degree.
You can complete your criminology degree in four years or eight semesters.
Take summer or intersession courses to complete your degree sooner.
You can also bring in dual credit or transfer credit upon admission to the university.
Degree plan
Focus entirely on criminology and criminal justice. Learn how you want – either seated, online or both.
Degree plan
Complement your degree with the liberal arts. Take courses in foreign language, the fine arts and humanities, along with criminology.
---
Add a specialized certificate
Get your resume to the top of the stack by studying your niche in criminology. You can double-count some of the electives in your criminology degree toward a certificate.